Knowledge management
Article
Guide to knowledge management: Definition, types, and benefits
Knowledge management is a process that helps teams gather, organize, and share information. Learn why it's important and how to get started.
Published May 26, 2020
Last updated February 23, 2022
You could be wasting millions of dollars every year and not even realize it. Inefficient knowledge sharing costs businesses between $2.7 million and $265 million, according to the Panopto Workplace Knowledge and Productivity Report. This is largely due to a lack of shared knowledge during onboarding, resulting in lost productivity as employees search or sit waiting for information they need to do their job.
Not only can knowledge management impact productivity and profit, it can also affect customer and agent satisfaction. So, it's critical for companies to adopt a system for sharing institutional information. But before you can harness its power, you need to understand what knowledge management is, what tools and solutions are available, and how to properly implement a framework at your company.
In this guide to knowledge management, you'll discover:
Types of knowledge
Your team should be managing both tacit and explicit knowledge as it relates to customers, your team, and your internal operations.
Tacit knowledge is information that is difficult to express or put into words (such as personal experiences with your customers or things you know how to do intuitively). Explicit knowledge is information that is easy to document, share, and scale (like hard data and repeatable processes)
In general, you'll want to capture and share tacit and explicit knowledge from all those who have a stake in your business—mainly your customers, your employees, and your organization as a whole.
Internal expertise.

Insights from employees, product experts, and external partners will be key for creating help center articles and addressing common customer inquiries. They're also helpful to agents as a reference point when they're assisting customers.

Customer insights.

Through 1:1 customer conversations, surveys, case studies, social media engagement, and support requests, your support team has access to a plethora of information that's valuable for internal efforts across the board. Consumer insights can help improve marketing, sales, customer support, product development, and more.

Organizational knowledge.

Product details, company policies, and other institutional knowledge impact both your internal team and your customers. It's important that everyone has access to necessary company information in order to do their job well and/or use your products efficiently.
Why is knowledge management important?
Internally, companies use knowledge management to share expertise and important information across departments. Establishing an organizational culture of knowledge-sharing helps give all employees equal access to institutional knowledge that can help them do their jobs. It also allows everyone to contribute to that knowledge in some way.
Knowledge management can be used to improve the customer experience, too. Self-service options empower customers to resolve simple issues—like changing a password or printing a return label—on their own. When done well, self-service increases customer satisfaction and boosts both live agent efficiency and the bottom line for businesses.
Benefits of knowledge management
Knowledge is power. There are many advantages to knowledge management.
24/7 support for customers

In general, customers prefer to help themselves when it comes to simpler tasks, according to the Zendesk Customer Experience Trends Report 2021. But they need access to the right information in order to resolve their own issues.

Knowledge management in the form of self-service options—such as bots, FAQ pages, and help centers—provides information in an organized and straightforward way. Customers have access to it 24/7, so they can find answers at any time without having to wait on an agent.

Streamlined internal operations

Access to well-organized information also makes it possible for customer service agents to do their jobs quickly and efficiently.

Thanks to self-service options, customers have the knowledge to solve basic issues independently. This frees up agents to focus on more complex problems and helps keep workloads more manageable and consistent.

Agents can also use knowledge management systems to answer their own internal questions. All team members have access to the company's collective knowledge base, so they can find the information they need without relying on a specific team member or department. This helps break down internal silos, provides consistency, and aids in quick decision-making.

Knowledge management is crucial in the onboarding and offboarding phases, too. New team members benefit from tools like internal wikis and help centers because they have access to key information from the get-go. When employees leave, all their expertise is already documented, making knowledge transfer easy and minimizing "brain drain" at the company.
Knowledge management system examples
Your Knowledge management platform and tools should provide both customers and employees with the information they need in a scalable, efficient way.
1. Help centers
A help center, also known as a knowledge base, gives customers and agents access to frequently asked questions, product details, company policies, and more.
Help centers can be internal, external, or both. They generally operate much like a wiki or search engine, so employees or customers can easily find the answers they need. As your business evolves, team members can draft new articles on the fly, flag outdated content, and share article recommendations with customers via support tickets.
A key benefit of help centers is the ability to reach large numbers of employees and/or customers at once. This makes knowledge sharing much more sustainable, as you don't have to rely on small-group training or 1:1 mentoring.
2. Communities
Communities are online spaces where customers can interact with other users and offer their own insights and support.
As frequent users of your product, customers are sometimes better suited to answer questions and troubleshoot issues than your customer service agents. Online communities allow customers to pose and answer questions—taking some of the burden off of your support team. Companies can assign moderators to jump in as needed and make sure conversations are appropriate and accurate.
Community forums can build a sense of camaraderie around your product or service. They may also provide your company with valuable insights about customers, how they're using your product or service, and common pain points.
3. Chatbots
AI-powered bots communicate across platforms and address FAQs and requests based on programming.
Chatbots are becoming increasingly popular as a tool for both customers and agents—requests handled by Zendesk's Answer Bot increased 95 percent from late February to early May 2020.
Bots are particularly helpful when it comes to sharing basic information and relevant links. They can recommend the right knowledge base articles, answer simple questions, and help customers complete certain tasks.
Again, this eases the burden on your customer service team. Agents can focus on more complex issues while the bot handles the basic ones—and customers aren't left waiting a moment longer than necessary.
Knowledge management best practices
Here are a few best practices for each type of knowledge management program.
Use clear, simple language
Include keywords
Implement a responsive design
Set clear guidelines
Recruit moderators and/or community managers
Feature top posts
Be upfront about your bot
Keep your bot's tone conversational
Make it easy to escalate issues to an agent
When developing a help center:
Use clear, simple language.

This will make your content easy to consume and understand, whether it's shared internally or externally.

Include keywords in the title and text.

This will help ensure your knowledge base is searchable, so people can quickly find the information they're looking for.

Implement a responsive design.

This allows your content to display well on a variety of devices, including smartphones and tablets. With a growing number of smartphone users, responsive design is crucial to the user experience.

When building an online community or forum:

Set clear guidelines.

Community rules can help keep the trolls at bay and steer conversations in a positive direction. Rules can include anything from limiting profanity to dictating the number of times someone can post (to minimize spam).

Recruit moderators and/or community managers.

You need someone to enforce your rules and ensure user responses are correct. Brand advocates can make great community managers when your team isn't available.

Feature top posts.

You should highlight posts that are important and/or receiving a lot of engagement within your community. That way, key information doesn't get lost in the shuffle, and more users will see it.

When implementing a chatbot:

Be upfront about it.

Companies should avoid frustration by being transparent about their use of AI. A good chatbot will identify itself as a bot and give customers the ability to opt out and speak to a human agent instead.

Keep the tone conversational.

Just because customers are conversing with a robot, it doesn't mean it should sound like one. Program your bot to communicate in a natural and friendly way, just like a human agent would.

Make it easy to escalate issues to an agent.

If your bot can't answer a question or solve a problem, that's okay. But it should be easy and seamless for your customers to connect with an agent if needed. The bot should also pass along any information the customer has already provided, such as their name and issue type, so they don't have to repeat themselves.
Knowledge management process
Read on for five key steps in the knowledge management process.
Identify role model companies
Identify individuals with key skills
Use technology
Share your process
Iterate
1. Identify role model companies at which knowledge is an enterprise-wide initiative
Study up. Seek connections within that company to discuss their knowledge-management experience and how they got started; doing so may lead to the ideal tool.
2. Identify individuals with essential skills
Project management, content management, or technical writing are key skills. Partner with people in these roles on content creation and maintenance.
3. Use technology
Smart knowledge management software and knowledge base solutions automatically offer relevant articles in response to search queries. Knowledge base software solutions equipped with machine learning get smarter with time, improving the quality of the automatic responses served up with AI. Other technologies can streamline the maintenance and upkeep of the knowledge base, prompting knowledge contributors to update articles, fill company knowledge gaps, and verify accuracy and relevance.
Measure and track how long it takes to find the right information, whether the person searching is a customer or an internal business partner.
4. Consider how to share your process with the whole company
Create a mission statement, identify stakeholders, and start putting the message in motion.
5. Iterate over time
Knowledge management isn't a set it and forget it scenario. It requires your team to vet knowledge on a regular basis to ensure its relevance as your product and business evolves. In fact, Zendesk findings show that customer service teams that take an agile approach to knowledge management and commit to steadily maintaining and growing their content perform best across key self-service analytics. Empowering agents with tools for knowledge capture as well as tools that enable them to add to, or update, help articles is key.
How to build and implement an effective knowledge management framework
Like any area of your business, implementing a new strategy takes expertise, time, and resources. Here are four tips for developing an effective knowledge management framework.
Hire or appoint a knowledge management team
Conduct a knowledge audit
Identify KPIs
Communicate changes to your team
1. Hire or appoint a knowledge management team
There needs to be a team in charge of any knowledge management initiatives at your company.
The members of this team would be responsible for updating the knowledge base or delegating to contributors and subject matter experts as needed. They would also make sure that customer-facing content shared via the help centers, bots, and other knowledge management systems aligns with the company's branding and tone.
Candidates for your team can come from any department or background. Specific skills that are especially useful include project management, content creation, technical writing, and information technology.
2. Conduct a knowledge audit
Do an audit to determine what knowledge gaps currently exist and where you might need to provide additional resources.
First, you can examine your existing processes, tools, and resources. Consider the various pros and cons of each, areas of overlap between solutions, and important factors such as cost and accessibility.
Reaching out to your team is a great way to get feedback on existing tools and processes and to figure out exactly where there may be knowledge gaps across the company. Ask your customer support and sales team members for customer FAQs. Answers to these questions should be easily accessible to both buyers and your team.
You can also send out internal and external surveys. Customers and employees can provide a lot of feedback about how easy (or difficult) it is to find the information they need, what tools they'd like to use, and other challenges.
By taking these steps, you'll be well on your way to setting up a successful system. Responses will help dictate what tools might work best for your business; what goals to set; and what type of content to create, update, or share.
3. Identify KPIs
Like every business initiative, you should set strategic goals and look at key performance indicators (KPIs) to measure success.
Goals can be measured both quantitatively and qualitatively. There's no one-size-fits-all approach, though—it really depends on what you're hoping to gain from implementing a knowledge management system at your company.
For example, say your goal is to improve efficiency and ticket resolution. One KPI you might evaluate is ticket deflection. If the self-service solutions you put in place are working, customers should be getting the information they need early on, which means there should be fewer tickets. You may also look at the time to resolution. If employees can readily access the information they're looking for, it should take less time to resolve issues.
Or, perhaps your goal is to improve knowledge sharing during the onboarding process. To measure that, you may rely on survey results from new team members at various stages of onboarding. You may also monitor the time to resolution for new customer service team members versus more senior agents. Your system should be giving new support agents the information and know-how they need to get up to speed quickly.
4. Communicate changes to your team
Make sure your team is aware of any changes and policies that you made as a result of your audit.
You should send an announcement that details what you did, why you did it, how to use any new tools, and how to submit requests for resources or updates. Depending on the extent of the changes, you may need to host meetings or training events.
After you've explained the changes, you'll need to ensure everyone can take advantage of the system. That may include providing necessary links, login information, and a point of contact if employees have questions.
You should solicit feedback from the team for future updates and improvements, too. Knowledge management is an ongoing process, so you want to make sure the systems in place are working for your team and scaling along with your business.
Ready to take the next step? Here are our favorite knowledge management system examples and perhaps the type of knowledge management solution your company will want to implement.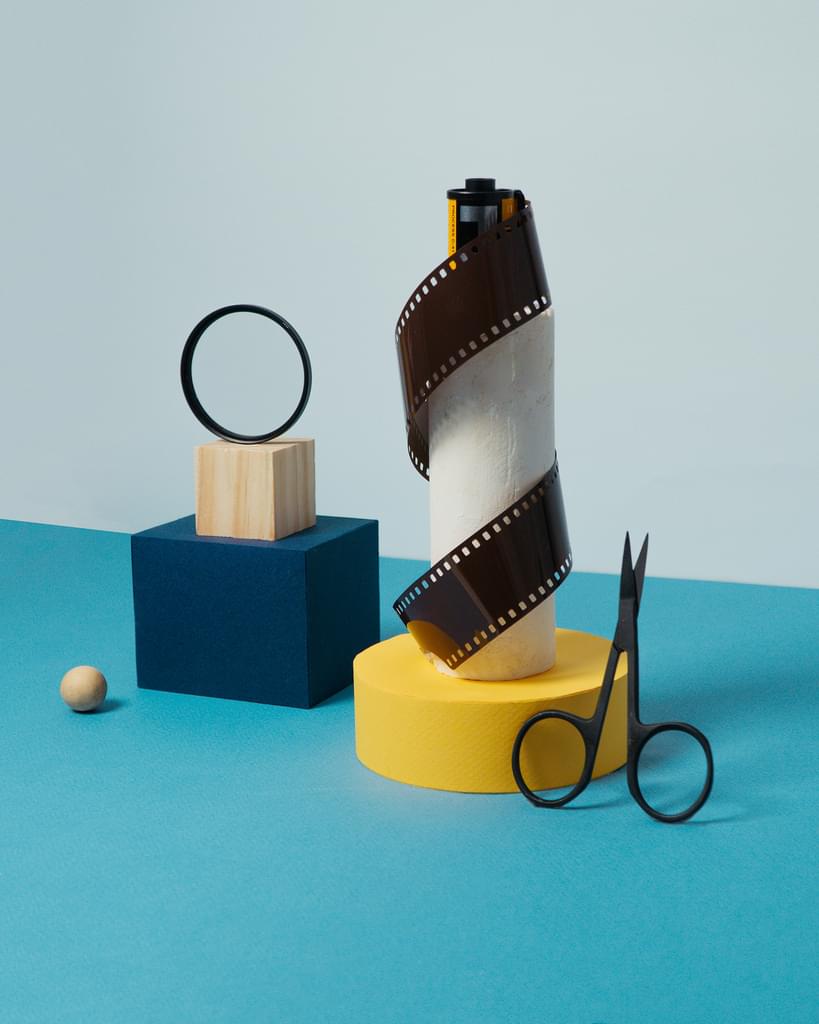 2021 Gartner Magic Quadrant for the CRM Customer Engagement Center
The 2021 Gartner Magic Quadrant report is available for complimentary download for a limited time.